Monday, May 5, 2014
Roberto Carlos three fingers curved free kick.
Friday, May 2, 2014
There are different strategies that teams take during a free kick depending on whether the team is attacking or defending.If the team is attacking, usually they'll have two or three designated kickers depending on the distance and side the kick is being taken from. The player that kicks the ball might not always want to score directly from the kick. Sometimes the player might cross it to one of his team mates to create a chance to score. If the team is defending, depending on the distance of the kick, they'll set up a "wall" consisting of about three or four players. Their goal is to block the ball from entering the goal by letting the ball hit their body. Those are some strategies teams take during free kicks.
Wednesday, April 16, 2014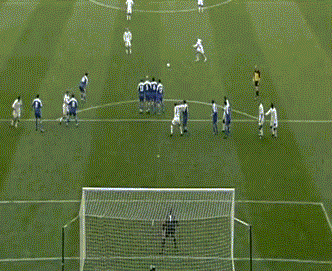 David Beckham 2002 World Cup free kick goal.